Princemere announces its sixteenth annual poetry prize for an unpublished poem in any style. The winning poet will be awarded $300, with $200 to be shared among runners-up.
Deadline: September 15, 2023 (via submittable.com)
Entry fee: $5
Size limit: 3 poems
Entry format: We prefer that entries be typed and single-spaced (.doc or .docx format helps us). Name should not appear on the poems. Please include a cover letter or title page with name, contact information, and the poem titles.
The winning poem will be featured here; the author will be contacted for permission.
Submissions are judged blind. Previous winners, Princemere staff and their family members are ineligible.
Simultaneous submissions are accepted. Please let us know if your work is placed elsewhere.
Click the tabs above to see previous winning poems.
Incarcerated poets, or poets who cannot afford the entry fee, may mail paper submissions to: Princemere Poetry Prize, 255 Grapevine Road, Wenham, MA 01984. Paper manuscripts will be recycled.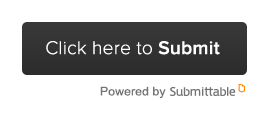 .